Creating Little Bliss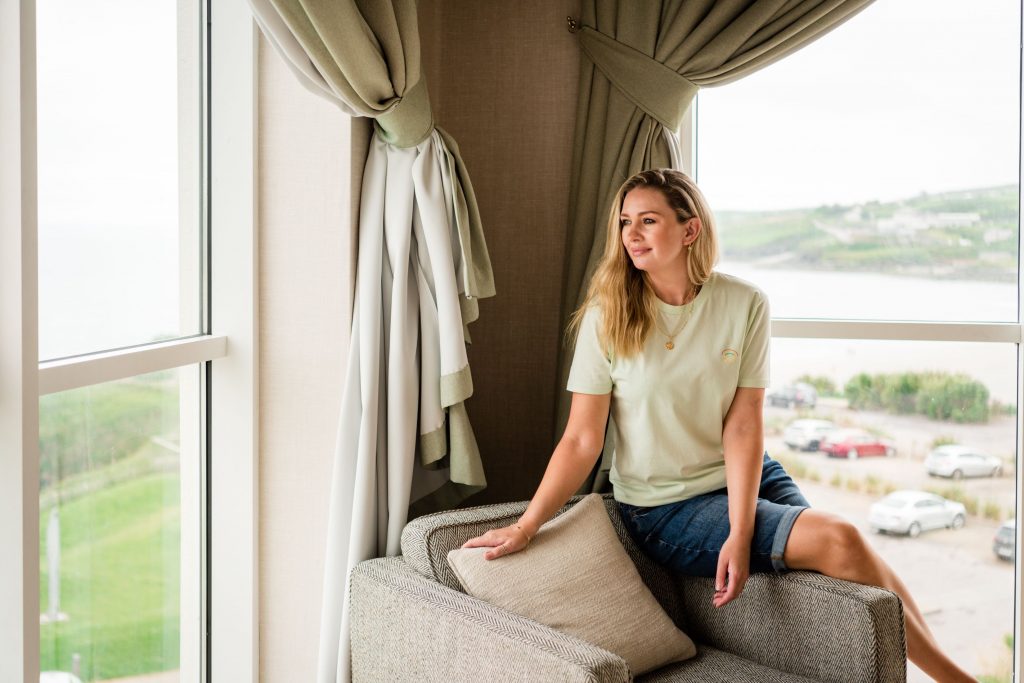 There's no doubt we're living through some of the most uncertain times but 2020 brought about a silver lining for me, the creation of a brand I always wanted to develop but never allowed myself the time to properly bring it to fruition. In December 2020, my ethical clothing brand for children and adults was born. It's like a fourth child and don't even ask me to choose my favourite piece!! As one business insider said 'Companies, like babies can be temperamental and difficult – but worth it in the end'.
Here's hoping!
In December 2020, I launched this classic 12-piece collection and I couldn't be more proud of it. I've worked with industry experts  to source ethical materials from fair-wear certified suppliers who produce organic clothing with a conscience.  I hope it's made organic cotton affordable and I really hope you'll love and live in these 'Little Bliss' pieces. The brand is about dressing for comfort, with style but in an easy, laid-back kinda way with a co-ordinated feel if you have little ones to co-ordinate with!
I started with one classic hoodie that has now become our bestselling 'hero-hoodie' and built from there. The 'Weekender' grey marl hoodie is just one of those hard-working staple pieces that'll keep you stylish and cosy on off-duty days or cosy nights. The success of the first range meant I could stop packing the boxes from my attic and stop running up and back to the local An Post sorting office and I could justify outsourcing the picking, packing and shipping to an Irish fulfilment company based in Portlaoise, One Stop Fulfillment. This felt like a real luxury to be able to outsource this function. Having done it myself from my house, I appreciate outsourcing it even more!  
Not only did it feel like a luxury but suddenly my house became a home again and my kids got their playroom back! It also gave me a chance to build on the original collection and see the bigger picture. The initial collection is built on neutral marls and in Spring 2021 we introduced a pastel palette with dusty shades of powder blues, ocean teals and cotton pinks and they have disappeared off the virtual shelves at Littlebliss.com I'm currently scrambling to restock this collection whilst adding a new layer of colour in the form of classic, crew neck t-shirts for adults and children.
The collection has been a joy to create, a delight to wear and I'm still dancing when orders ring through on the site so thank you to all of you who have supported this brand new Irish business. If you've considered taking the leap and developing your own thing, now is your time. There's so much support for homegrown Irish businesses, so much mindfulness around keeping business in Ireland, supporting local and championing green, that it's a great time to indulge your creative side and take the plunge.
Good luck if you do!!
You won't regret it.
You'll find the full Little Bliss collection for adults and kids at littlebliss.com where there's also a journal of travel (what is that?!!!) and things I look forward to doing when the world is open properly again. Things that bring me a little bliss.
We'd love if you followed the Little Bliss journey on our social media channels @littleblissbyanna on instagram or facebook.
For now, thank you for all the support you've shown.
Anna x
p.s. Where's your bliss?!
The bestselling 'Weekender' hoodie in classic grey marl. 
The newest, freshest summer t-shirt collection for both adults and children is now live on Littlebliss.com